YUGO
RESTORATION

1991 Yugo GVplus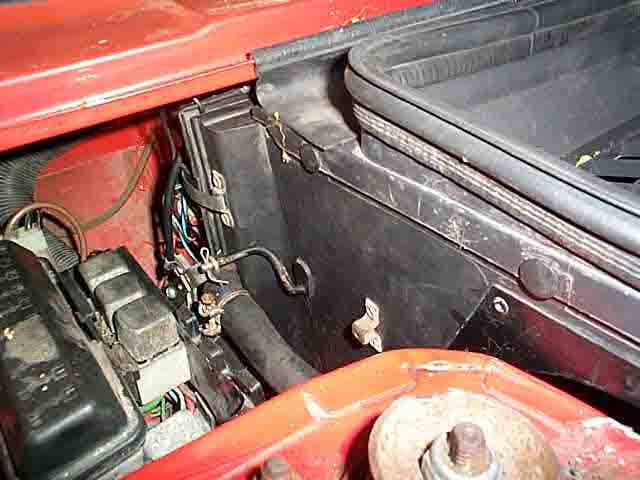 The New Heater Core (Middle, black. next to wires)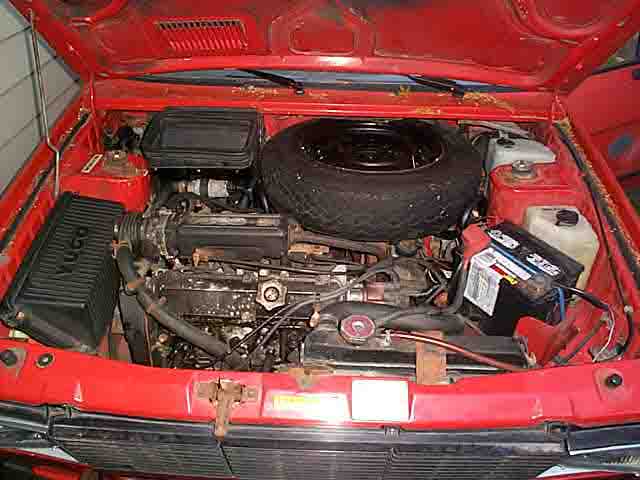 Under the Hood with the newly refurbished spare tire
RETURN TO MAIN RESTORATION PAGE
The Restoration Process
The Heater Core
We bought this car with a word of warning from the owner: The owner before him was a cobbler. In the case of this project, the heater core quit working in about March of 2001, so our cobbler friend blocked off the original Yugo heater and installed a GM heater under the dashboard. It worked well, but looked horrible and was not original, so it had to go. We took out the GM Heater and replaced the Yugo one with a lightly used core from a 1988 GV. We then reconnected the controls inside to the new heater and the heat was ready to go.
The Spare Tire and Engine Compartment
Basically, we cleaned out the engine compartment and gave new life to the spare tire. Compare this shot to the one of the compartment on the main page, you'll notice the difference. The spare tire (Unlike the ones on the car now) is a Yugo original, but it has seen better days. We sanded it down and applied a fresh coat of black paint.