1991 Yugo GVplus
This is our Yugo, a 1991 GVplus. Purchased from the third owner in March of 2002, this Yugo only has 63,000 miles.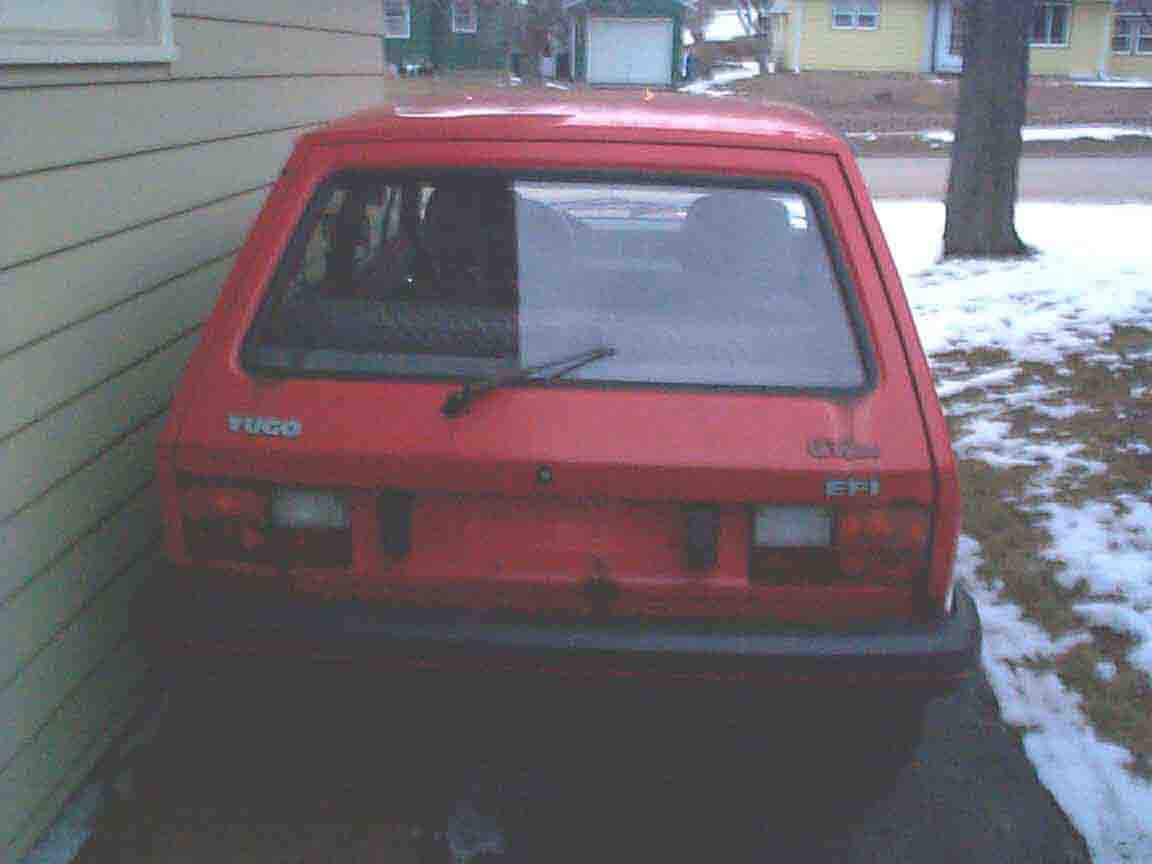 Lets call these the Before Pictures.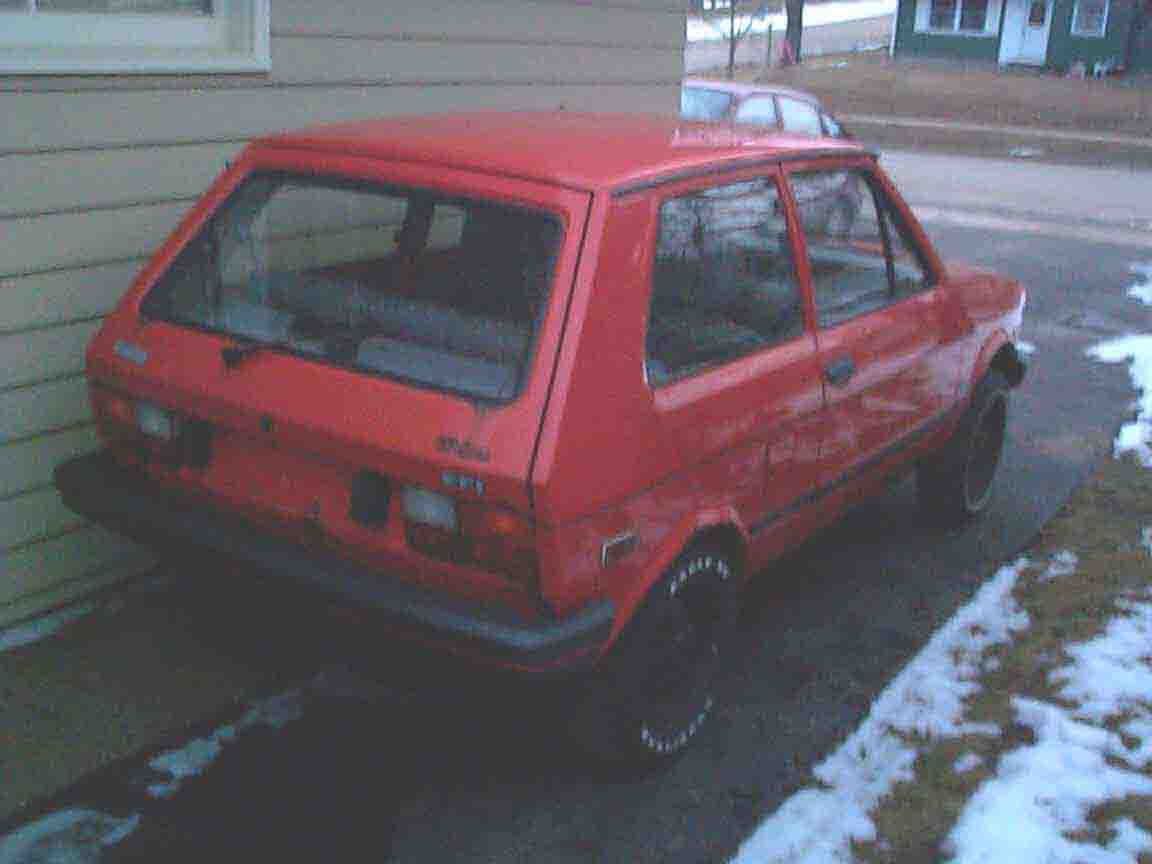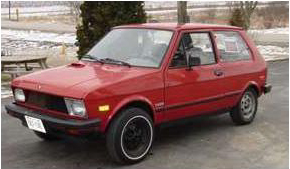 This is the photo we based the purchase on from eBay. It's in much better shape than it looks here.
The Restoration Process
Knowing that a Yugo in A+ condition is a rarity, we bought this one with major repairs in mind. Listed are the dates of the project along with the major repair of the day. You can click on the date to see pictures of our progress! (Pictures may be large and may take a while to load, but are definitely worth seeing!)
| | |
| --- | --- |
| Date | Project |
| | |
| | |
| | |
| | |
| | |
| | |
| | |
| | |
| | |
| | |
| May 5, 2003 | License Plate |
| April 28, 2003 | Fuel Pump |
| August 02 to April 03 | Storage, some upgrades |
| August 11, 2002 | Apply Labels |
| June 4, 2002 | The Painting |
| June 3, 2002 | Paint Prep |
| May 24, 2002 | Body Work, Paint Prep |
| May 22, 2002 | Body Work |
| May 21, 2002 | Heater Core |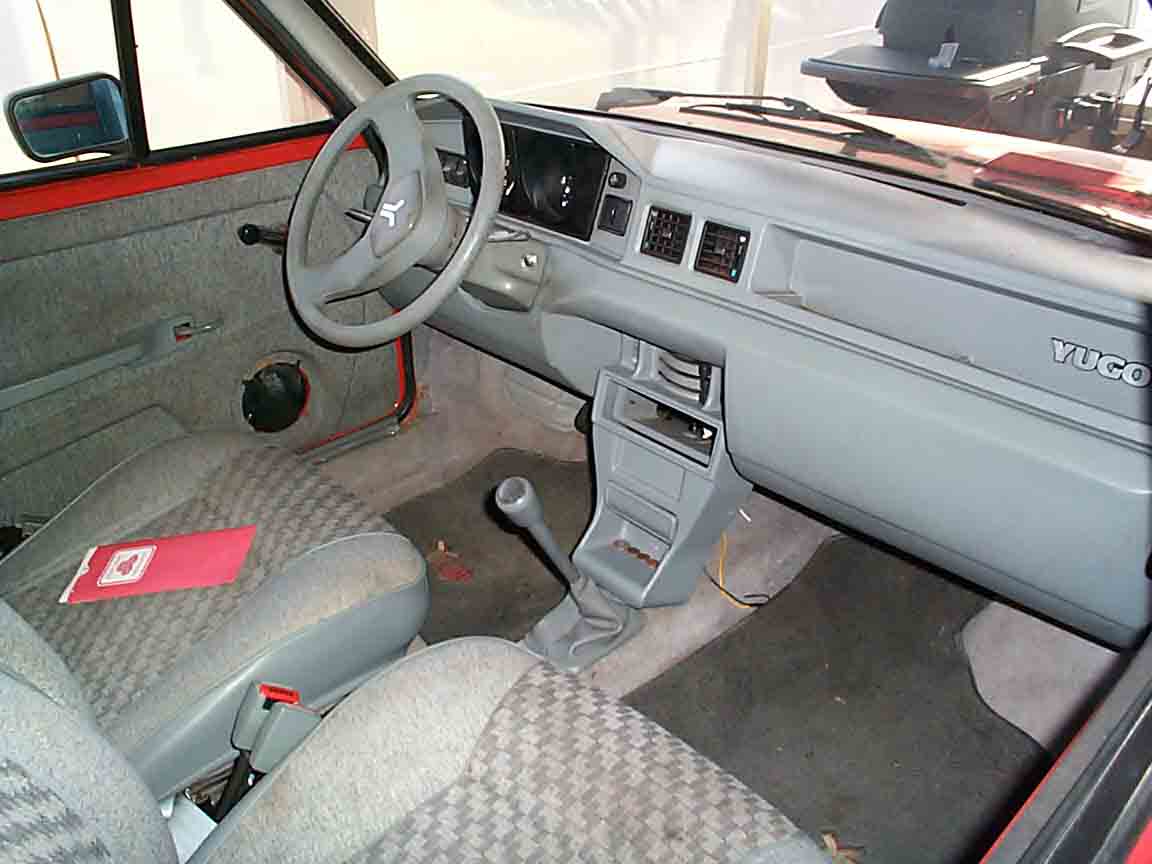 The front seats of the car during restoration. Half the new interior is in at this point.

HOME