Brochures
1985
Introducing the same old idea

1986
Introducing the same old idea

1987
Everyone needs a Yugo

1988
Yugo GV
Yugo GVL
Yugo GVX

1989
more to come
1990
Yugo GV+

1991
Yugo Cabriolet
OTHER
Bumper Sticker
Drowning Mona

Media Resources
1988 Yugo GV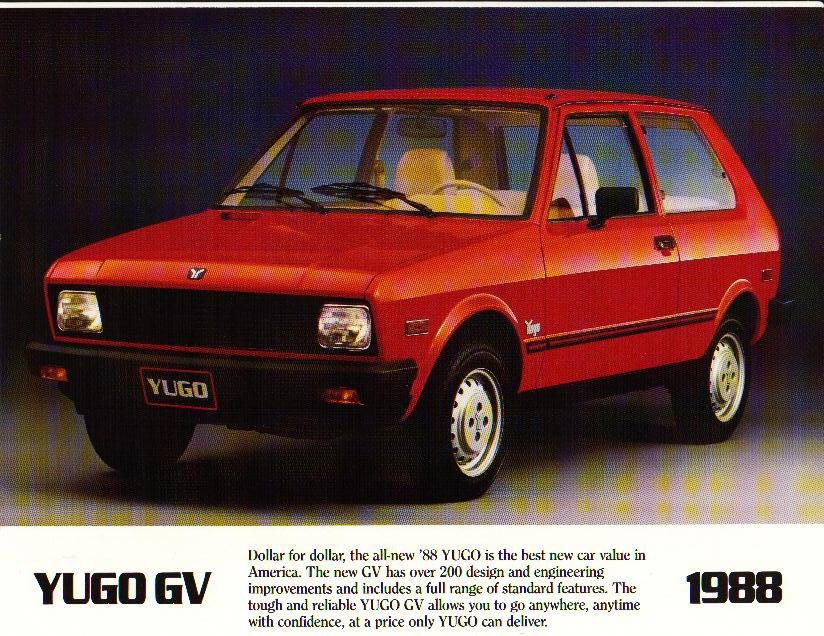 The Caption Reads:
Dollar for Dollar, the all-new '88 YUGO is the best new car value in America. The GV has over 200 design and engineering improvements and includes a full range of standard features. The tough and reliable YUGO GV allows you to go anywhere, anytime, with confidence, at a price only YUGO can deliver.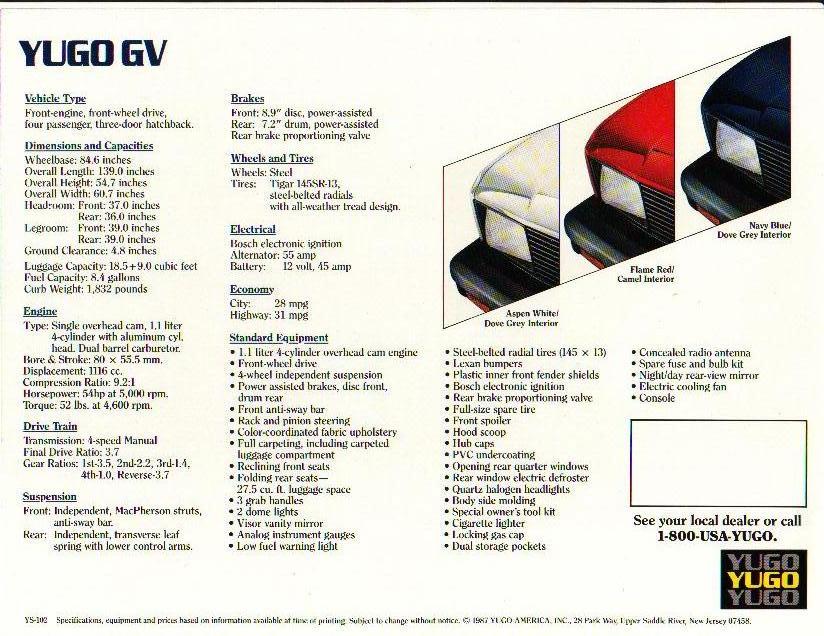 Caption translation coming soon!
NOTICE: ALL PICTURES ARE ORIGINAL SCANS BY YUGO WORLD. USE WITHOUT PERMISSION IS PROHIBITED.
Link not working? Drop me a line.