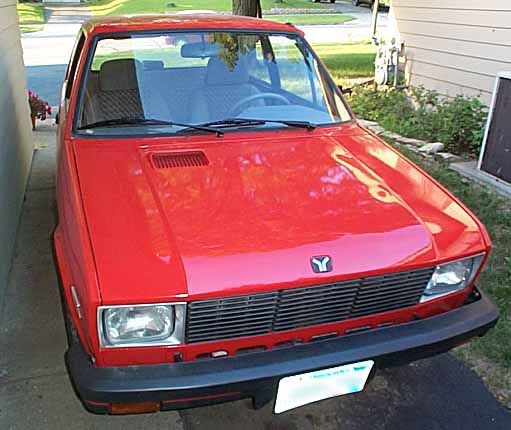 Yugo World GVplus (Sorry, this one's not for sale!)
Welcome to the Yugo World YUGOS FOR SALE section. Featured here are Yugos from across America (Sorry, no international sales yet). If you have a Yugo you wish to sell, E-Mail me at: yugoworld@msn.com!
Click Year 1986 | 1987 | 1988 | 1989 | 1990 | 1991
1990 Yugo GVplus
Mileage: 23,000
Location: Iowa
Price: SOLD

Description:

Very good condition inside and out. There is very little wear on the pedal pads and the interior is like new. Brand new timing belt and muffler. There is absolutely no rust outs! Sorry, this one has been sold
Click Year 1986 | 1987 | 1988 | 1989 | 1990 | 1991
Terms and conditions:
Not too many yet, but here goes. Yugo World is only an advertiser for the seller of the Yugo. We do not guarantee the availability of the Yugo or facts stated on the site (It's an "On your Honor" basis of posting). The selling/buying conditions of the seller/buyer should in no way involve Yugo World. Selling on Yugo World is free as of now, but Donations are accepted. :)
Link not working? Drop me a line.