YUGO
RESTORATION

1991 Yugo GVplus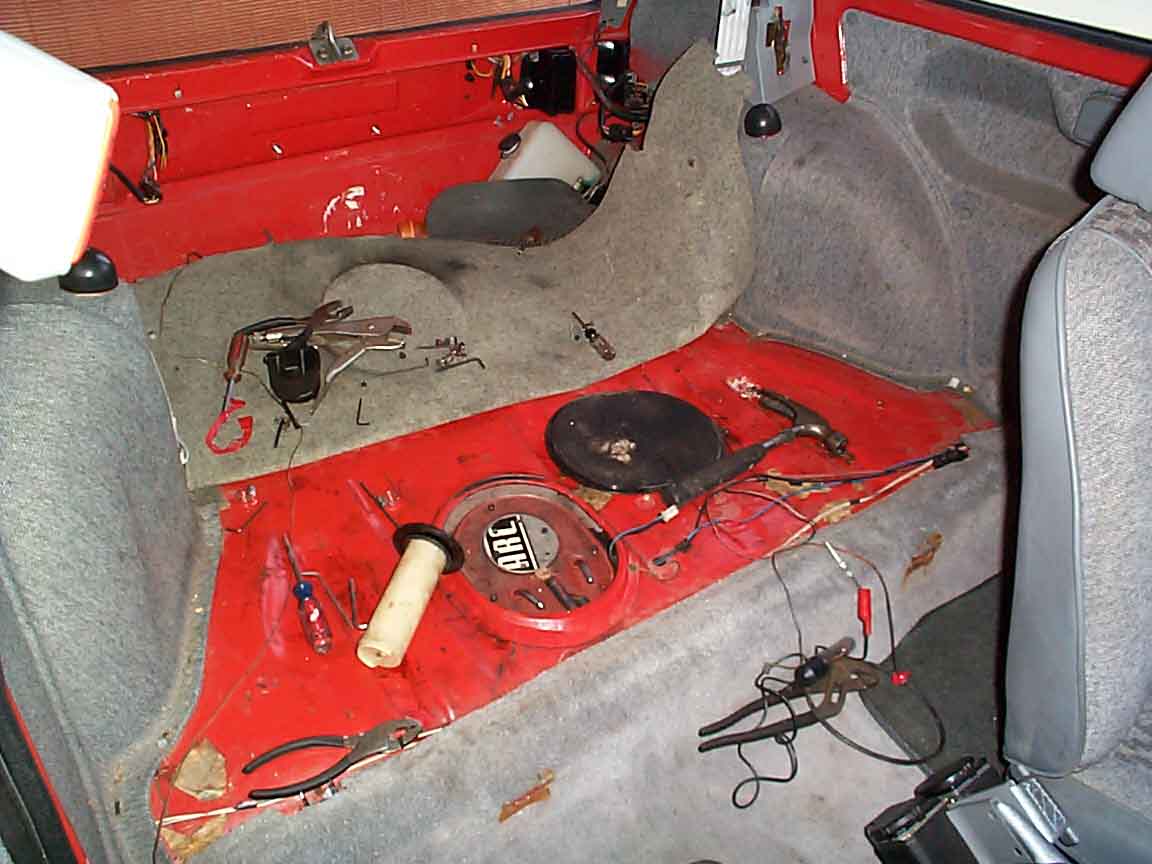 You can see the cap in the center of the oval shaped plate that says "ARC" on it. That is what we at Yugo World call a classic example of a "Walterism"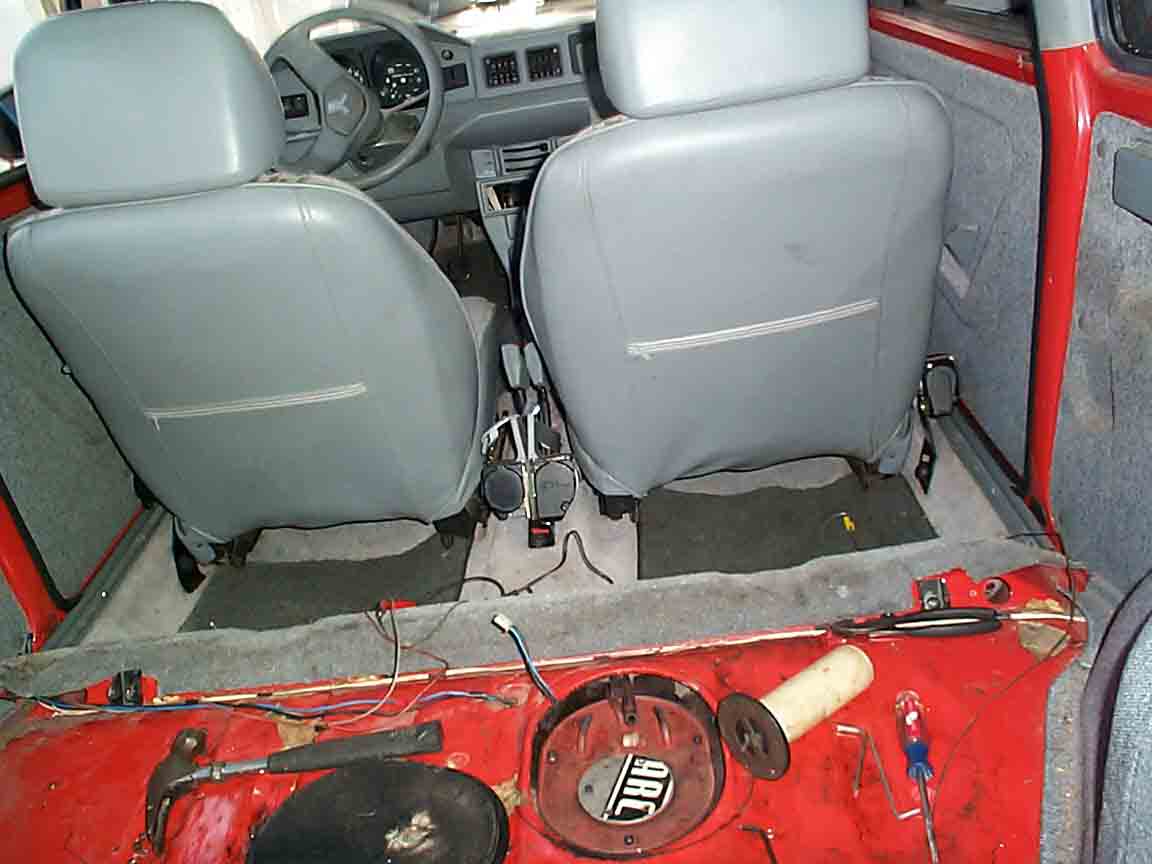 Very easy access to the pump: Remove the four bolts on the rear seat and it lifts right off.
RETURN TO MAIN RESTORATION PAGE
The Restoration Process
The Fuel Pump
4/28/03 - Two days ago I tried to pull the Yugo out of storage, but a faulty fuel pump stopped me. Luckily, my parts car had a working pump. Seeing it was a 1991 GVplus also, it was basically a plug-and-play swap. However, the pump in my main car now was not original. It, in fact, came off the same car as the the extra heater core did - some sort of old GM car. Anyway, this complicated the process a bit - the fuel level sending was taken off the parts car seeing the last owner fashioned a metallic cover (note the circular object that says "ARC" on it). I know this is the tenth time I've said it, but we were lucky to make it home from Milwaukee. The pump was rusted out and that little cover was coming loose.

The new pump dropped in very easily and the last owner was kind enough to leave the wiring in place. Four wires connected the pump: A positive and a negative to the sending unit, and a positive and negative to the Pump. Then there were the two hoses to connect and we would be eighteen or so screws away from the road.

For those of you who do not have parts cars, or fuel pumps handy, give Jay at Orion Motors a call. They have pumps for all years at great prices.