Brochures
1985
Introducing the same old idea

1986
Introducing the same old idea

1987
Everyone needs a Yugo

1988
Yugo GV
Yugo GVL
Yugo GVX

1989
more to come
1990
Yugo GV+

1991
more to come
OTHER
Bumper Sticker
Drowning Mona

Media Resources
1988 Yugo GVL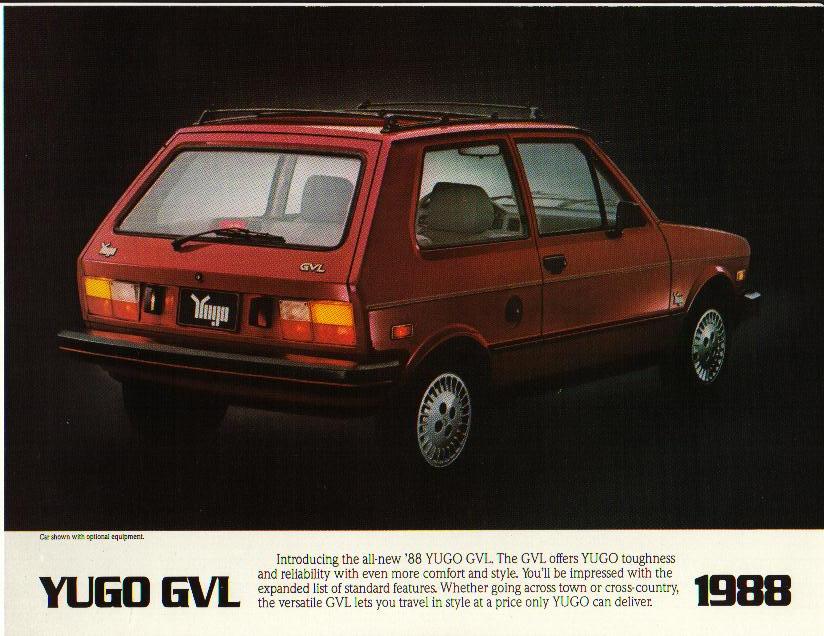 The Caption Reads:
Introducing the all new '88 YUGO GVL. The GVL offers YUGO toughness and reliability with even more comfort and style. You'll be impressed with the expanded list of standard features. Whether going across town or cross-country, the versatile GVL lets you travel in style at only a price YUGO can deliver.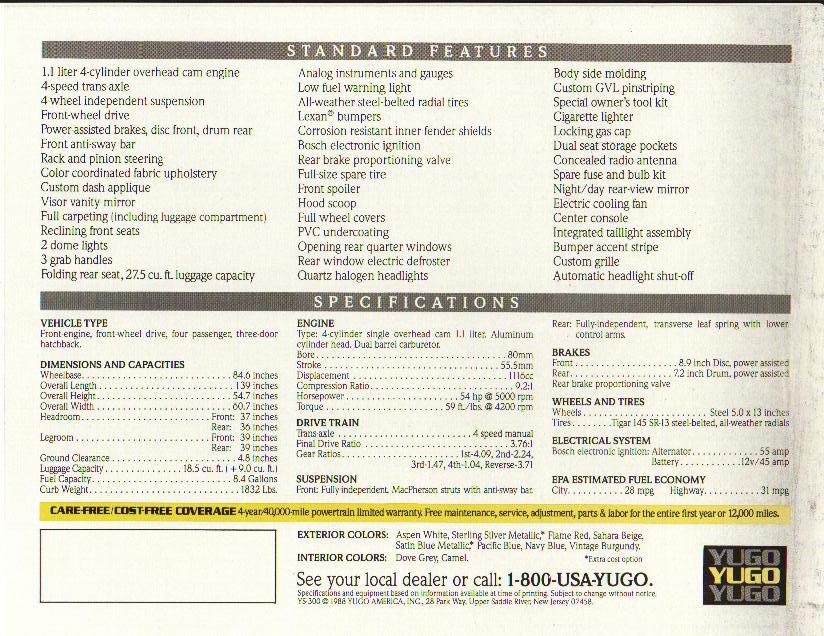 Caption translation coming soon!
NOTICE: ALL PICTURES ARE ORIGINAL SCANS BY YUGO WORLD. USE WITHOUT PERMISSION IS PROHIBITED.
Link not working? Drop me a line.